***Limited*** May Freebie - Full set of "Borb" Stickers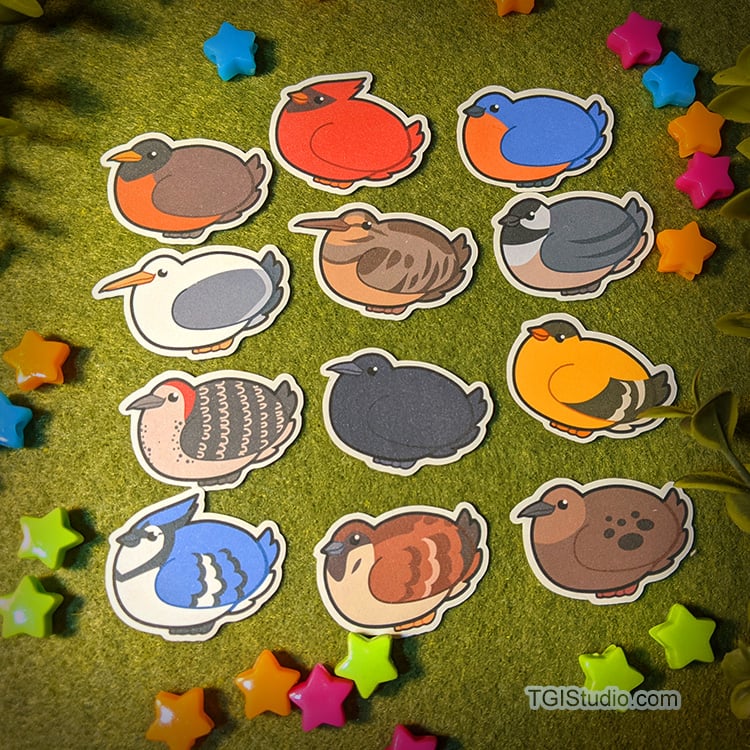 I've had multiple people express getting a full set of the May freebie, so... here it is!
At the time you may not purchase individual ones- but if you're only interested in a couple... Order anything else from my shop and you'll receive four random ones! (If you specify which ones you like in your comments, I'll throw whichever one in for you)
Each sticker is made out of generic sticker paper with a 100% recyclable liner. They are about 1" x 1.5". These stickers are made of paper therefore WILL NOT be water or weather resistant! These are designed to go in journals or anywhere indoors.
This set will only be up through May, after May they will become a regular listing!